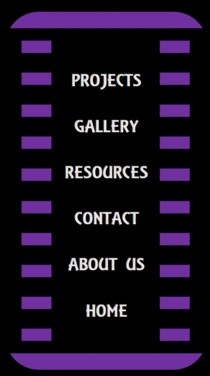 WHAT'S THE LATEST
A PAJAMA PARTY

From hot topics, to sports, to movie and TV reviews and our special brand of commentaries, we talk about it. If you like adult conversation that keeps it all the way real, grown and sexy, all the time, TUNE IN! Join us at A Pajama Party, Friday nights, 9:00 p.m. Eastern on BlogTalk Radio.




GRANDMA WAS A GANGSTER

- An original screenplay for a comedy feature film.



Logline

: Desperate not to lose a home to foreclosure, three 60-ish best friends devise a wacky plan to rob a chain of retirement homes with unscrupulous practices. (more)

THE ZEBRA SYNDROME is based on the 70s hit "Watermelon Man" but not like you might remember!

The Zebra Syndrome tells the story of Marcie Stephenopolos' dramatic accidental change in physiology and status. She believes a homeless woman cursed her and she goes to sleep as a white woman and wakes up black. She has to adjust to her new life in many ways and make the best of her new situation. (treatment available)





SISTER SISTER SISTER - A short film about three sisters from three different eras, that find each other through the death of their biological father. They discover life, love and forgiveness when they meet for the first time. With this project, we had the opportunity to work with writer/producer and actor, Angel Harper; actor, well-known writer and producer, Rana Kirkland; and Howard University alumni, actor, writer, and producer Lanett Tachel. VIEW THE TRAILER or VIEW THE FILM.


UNSPOKEN WORD -

This original stage play tells the story of a young lady trying to find her way after the tragic loss of her mother and being a pastor's kid with the wrong friends. She finds a new path for her life with spoken word.
DC Homegrown Entertainment, LLC | 1410 Missouri Avenue, NW | Washington, DC 20011 | ©2018 - All rights reserved
Screenwriting | Film/TV Production | Stage Playwriting | Script Consulting | Web Design | Entertainment Events